Owners Direct's best spring getaways for 2017
From the beaches of Goa to the walled city of Dubrovnik, these breaks will help you through winter In association with Owners Direct
If the dark nights and chilly mornings have got you feeling glum, don't fear. With these five getaways there's enough sun, sights and inspiration to shake off winter and get you sorted for spring.
Tel Aviv, Israel
The lively and culturally rich city of Tel Aviv is full of incredible museums, each of which tells the fascinating stories of the people who have passed through this 4,000-year-old city.
First up, the Eretz Israel Museum has a vast array of archaeological, anthropological and historical artefacts on display, and each exhibit is dedicated to a different subject including glassware, ceramics, coins and copper. An additional wing dubbed "The Man and His Work" demonstrates methods of weaving, jewellery and pottery making, bread baking and grain grinding – giving a fascinating insight into ancient Israeli life.
Meanwhile, the historic museum of Ben-Gurion House also makes for interesting viewing. Israel's first Defence and Prime Minister served there between 1931 and 1968 and bequested the house to the State of Israel in his will.
A little way across the city, you'll also find, Beit Hatfutsot, The Museum of the Jewish People, which is considered one of the most innovative museums in the world, having been designed to create a monument for Jewish communities worldwide.
Away from the museums, the city boasts amazing nightlife, so if you're into the party scene, Tel Aviv is the place for you. The hedonistic vibe and warm climate is perfect for all-night partying.
In terms of places to stay, Tel Aviv boasts an impressive amount of hotels and rentals. With temperatures in Spring hovering around the mid-twenties, prices of £60 per night from Owners Direct represent serious value for money.
After days of sightseeing and a heavy night of partying, you can unwind in the natural retreats Tel Aviv has to offer.
There are many much-adored gardens and parks such as the Charles Clore Garden and Independence Park, so find a shady tree, grab a snack from a street vendor and watch the world pass by. The city is also home to miles of sandy beaches which are also great for unwinding and soaking up the Mediterranean sun.
Finally, an hour inland you'll find Jerusalem, which boasts many significant religious sites of historical importance, attracting visitors from around the world.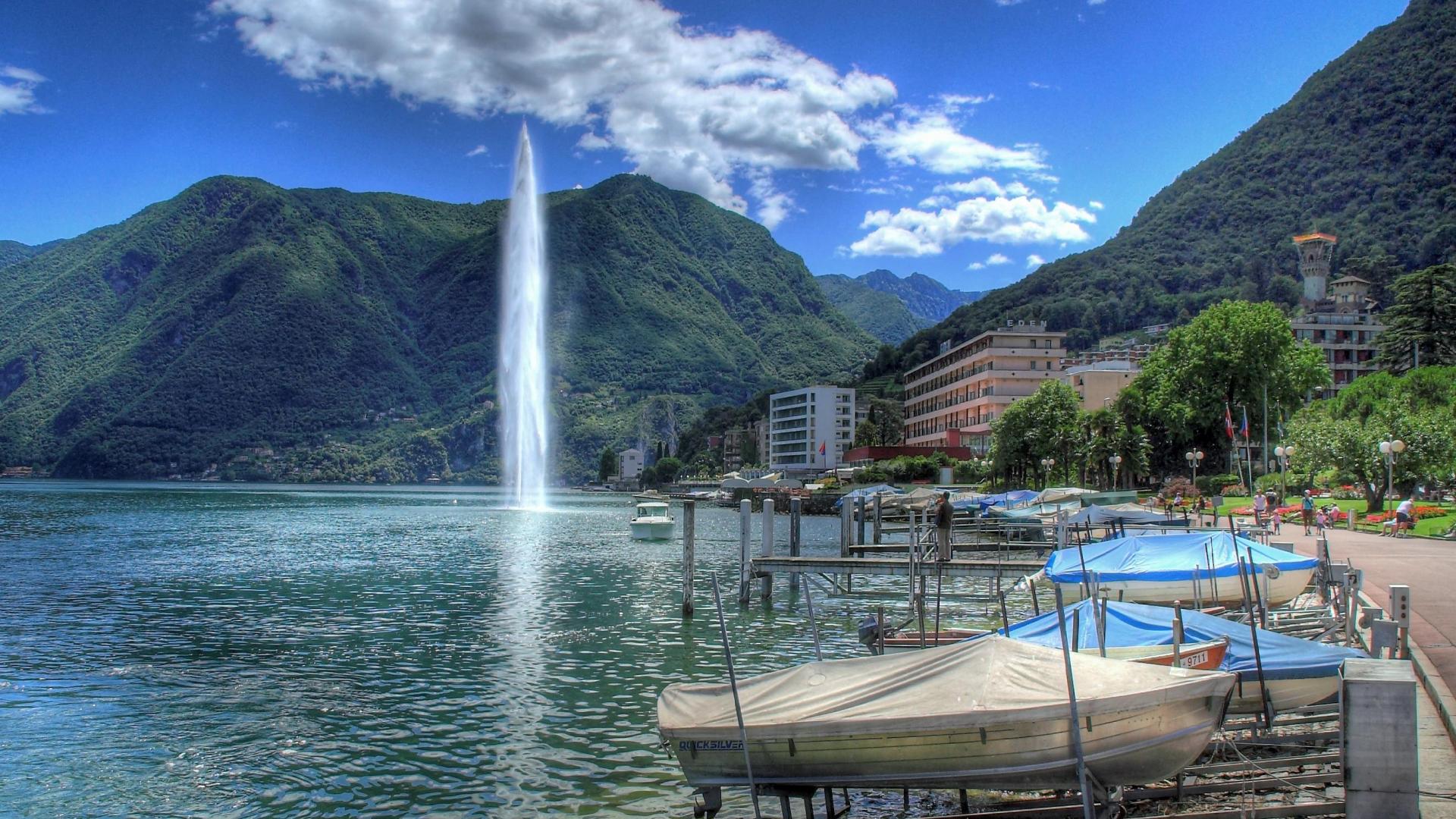 Lugano, Switzerland
With breathtaking Swiss-Mediterranean scenery and a supremely relaxed vibe, it's no surprise Lugano is nicknamed the 'Monte Carlo of Switzerland', especially when the camelias are in full bloom each spring.
The main attraction of Lugano is its beautiful, grand, glacial lake which sits on the border between Italy and Switzerland. Temperate trees line the water alongside citrus and cypress trees, making for a beautiful setting.
The lake is perfect for water sports like nautical skiing and boating, and for those who don't fancy taking to the water, you can simply sit back and soak up the amazing views.
Nearby, Monte Bre can be reached by funicular rail, and the mountain is perfect for hiking and mountain biking. When you reach the top, your efforts will be rewarded at an observation point which offers the most picturesque views you can imagine.
The stunning vistas don't just look over Lake Lugano; on a clear day, you can see as far away as the Bernese Alps.
Closer by, Monte Bre also offers views of the idyllic Civico-Ciani, a gorgeous little park which boasts almost 65,000 square metres of greenery and parkland. The park seems a million miles away from Lugano's cityscape, offering a rich variety of flowerbeds, fountains and different type of trees to marvel at.
Last of all, when you head to Lugano, don't miss the Alprose Chocolate Museum, which offers an inclusive view of the nation's much-loved treat, as you are able to see it being made, processed and packaged. The Museum even has free tasting which is reason enough to visit.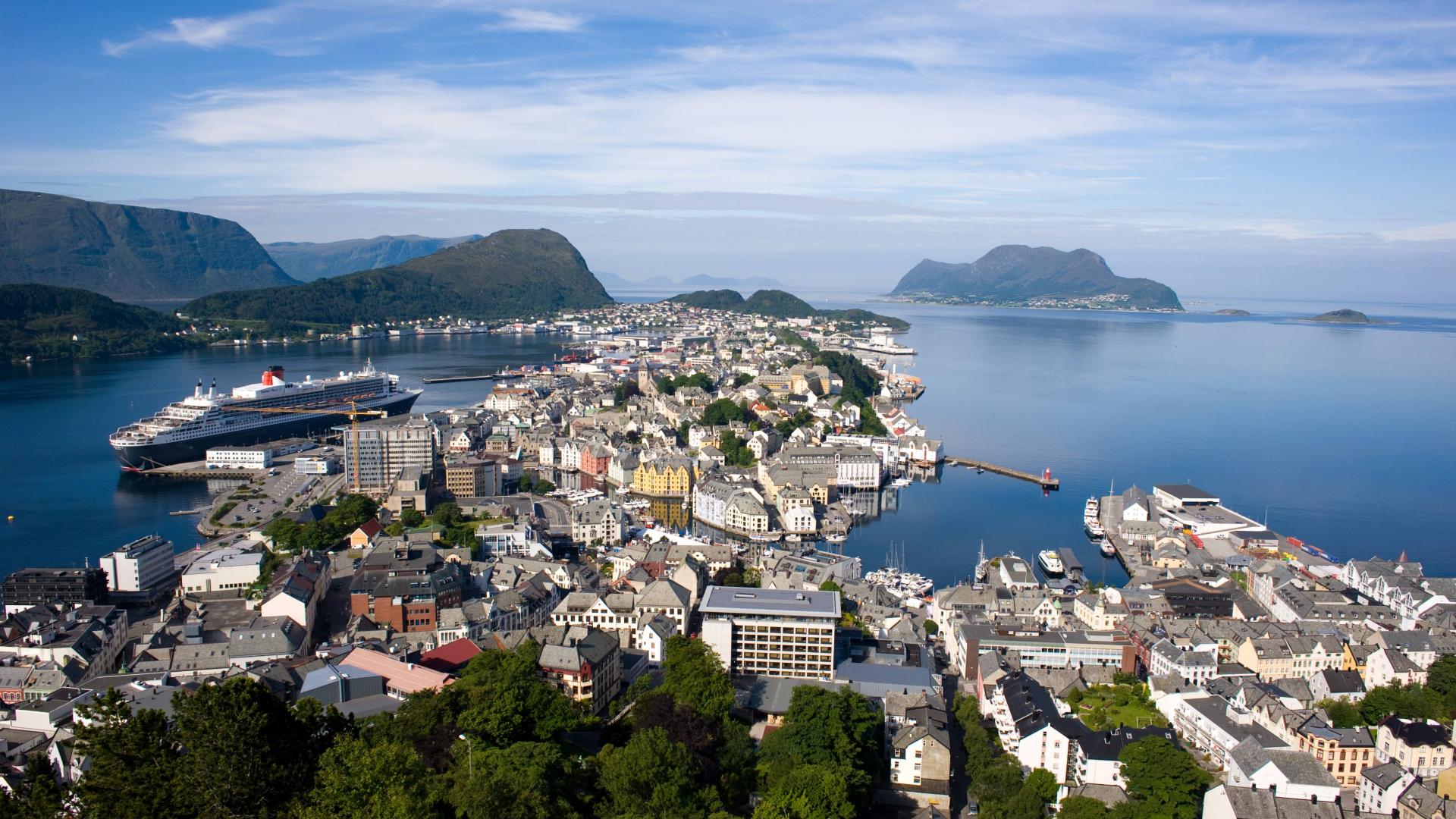 Alesund, Norway
The striking towers and turrets of picture-perfect Alesund offer some of the most remarkable architecture in Norway. Head to the Art Nouveau Centre, which was the first building in Alesund to be listed and boasts the town's best-preserved Art Nouveau interior, with several multimedia exhibitions and displays for a fascinating, interactive insight into the town's art history.
The town's architectural splendour is of particular importance because in 1904, many of the town's timber houses were destroyed, leaving 11,000 people homeless. Norway's best builders and architects were tasked with rebuilding the town and this led to the construction of more than 320 Art Nouveau buildings.
The amazing architecture continues on the harbourside, where you'll find many older buildings that were once used by fishermen. As one of Europe's largest fishing fleets, the harbour is a busy port bursting with boat traffic, so, naturally, it's also the perfect place to sit back and watch the world pass by.
For an unforgettable panoramic view of Alesund, climb the 418 steps to the peak of Mount Aksla. The stairs and grounds were proposed by a local gardener who recognised the potential of the town's topography.
Another place offering mesmerising views is Hjørundfjord, a 22-mile trip from Alesund. Hjørundfjord is surrounded by the Sunnmore Alps mountain range which rise sensationally out of the fjord to a summit of 5,600ft. The fjord's scenery is awe-inspiring and can also be explored by water, with cruises available.
Many of the cruises also make pit stops at the Union Oye – a real must visit. The finely preserved hotel has been popular with Europe's elite for over a century, its 27 exquisitely restored rooms are a luxurious place to stay, and the hotel's restaurant makes for a great place for a top-notch meal. Make a day of it by visiting The Sunnmore Museum, a vast open-air collection of distinct old buildings.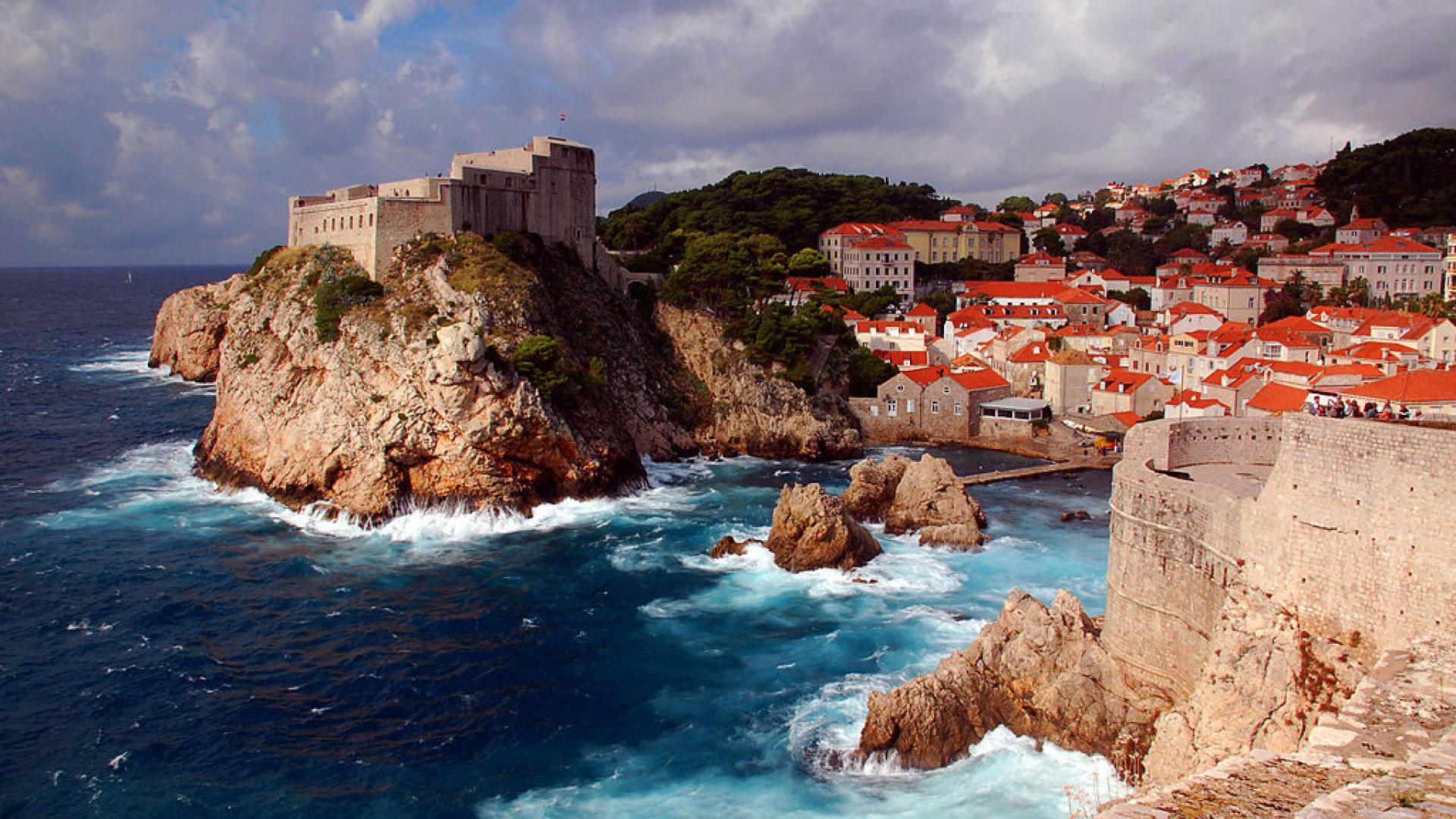 Dubrovnik, Croatia
A jewel on southern Croatia's Adriatic coast, Dubrovnik is best known for its 16th-century walled Old Town, and when you visit, walking along the huge city walls is a must. Walking tours take in views from 22-metres up, offering a fantastic view of the city's tiled red roofs and beautiful blue of the Adriatic.
At street level, the Old Town market is the perfect place for a taste of traditional Croatia. Situated in the baroque square, stalls offer seasonal cheese, olives, honey, fruit, vegetables, Mediterranean spices and local tipples like home-made loza and travarica.
As well as the food market and stalls selling aromatics like lavender and cantarion oils, you'll also find other treasures like the Franciscan Monastery and the Old Pharmacy – a 700-year-old museum which still attracts flocks of visitors who marvel at the old medicine on display.
Offshore, the peaceful islet of Lokrum is inhabited only by pines, palms, cypress trees, and medieval ruins and remnants which have been slowly reclaimed by nature.
Ancient superstition means no-one is able to spend a night at Lokrum as word has it there was a curse placed on Napoleon's troops by the Benedictine monks they removed.
During the day, however, Lokrum is as an endearing isle with peacocks roaming its botanical gardens. After a gentle stroll around the island, take a dip in the saltwater lake and relax with a beer or cocktail at the Lacroma bar.
If Dubrovnik sounds like your cup of tea, be sure to download the Owners Direct App to take full advantage of the holiday rentals on offer. Right now there are several Spring lets available for as little as £19 per night.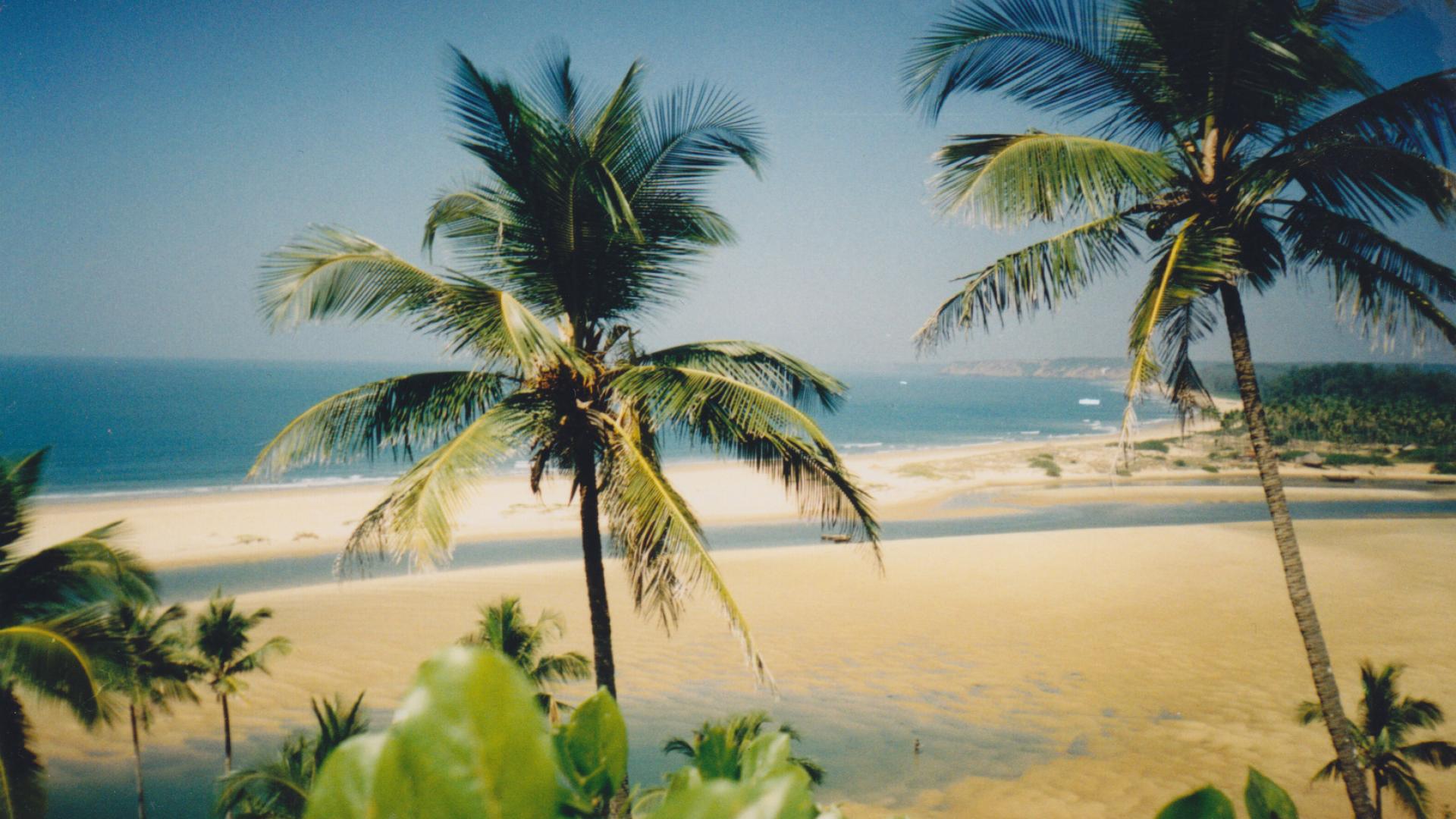 Goa, India
State capital for almost 300 years, Panjim is known as the "Rome of the East" and is home to churches, convents, museums, art galleries and government buildings. One of the most visited is the Basilica of Bom Jesus, a UNESCO World Heritage Site that holds the mortal remains of St. Francis Xavier and is considered to be the finest example of baroque architecture in India.
On the Northern side of the city, Sé de Santa Catarina is the largest church in Old Goa. The cathedral was built to commemorate the victory of the Portuguese under Afonso de Albuquerque and as a result, you'll find some Portuguese influence in Goa's museums and architecture.
The Archaeological Museum of Old Goa features incredible collections of Hindu and Portuguese artefacts, telling the stories of two different worlds. There are also two bronze statues of famous Portuguese men set amongst the long-lasting Portuguese architecture.
After a heavy day or two of sightseeing, head to some of Goa's beautiful beaches to lounge and unwind on golden sands and swim in azure waters. And if you get bored of lying around, many of the beaches host some fantastic water sports including jet skiing, parasailing, scuba diving and the infamous banana boat falls.
North of Panjim, Baga beach is home to a glorious little beach shack called St. Anthony's. The shack boasts a bar and restaurant with candlelit tables overlooking the sea. The live karaoke or music performances afford it a lively atmosphere and the delicious seafood is a must try.
For more information about booking your dream break for spring 2017 head to ownersdirect.co.uk