Tuscan Delight: Staying at Castello del Nero Hotel & Spa, Italy
Set in a unique estate amongst the rolling hills of Tuscany, Castello del Nero is the perfect base to fine dine, luxuriate and explore Italy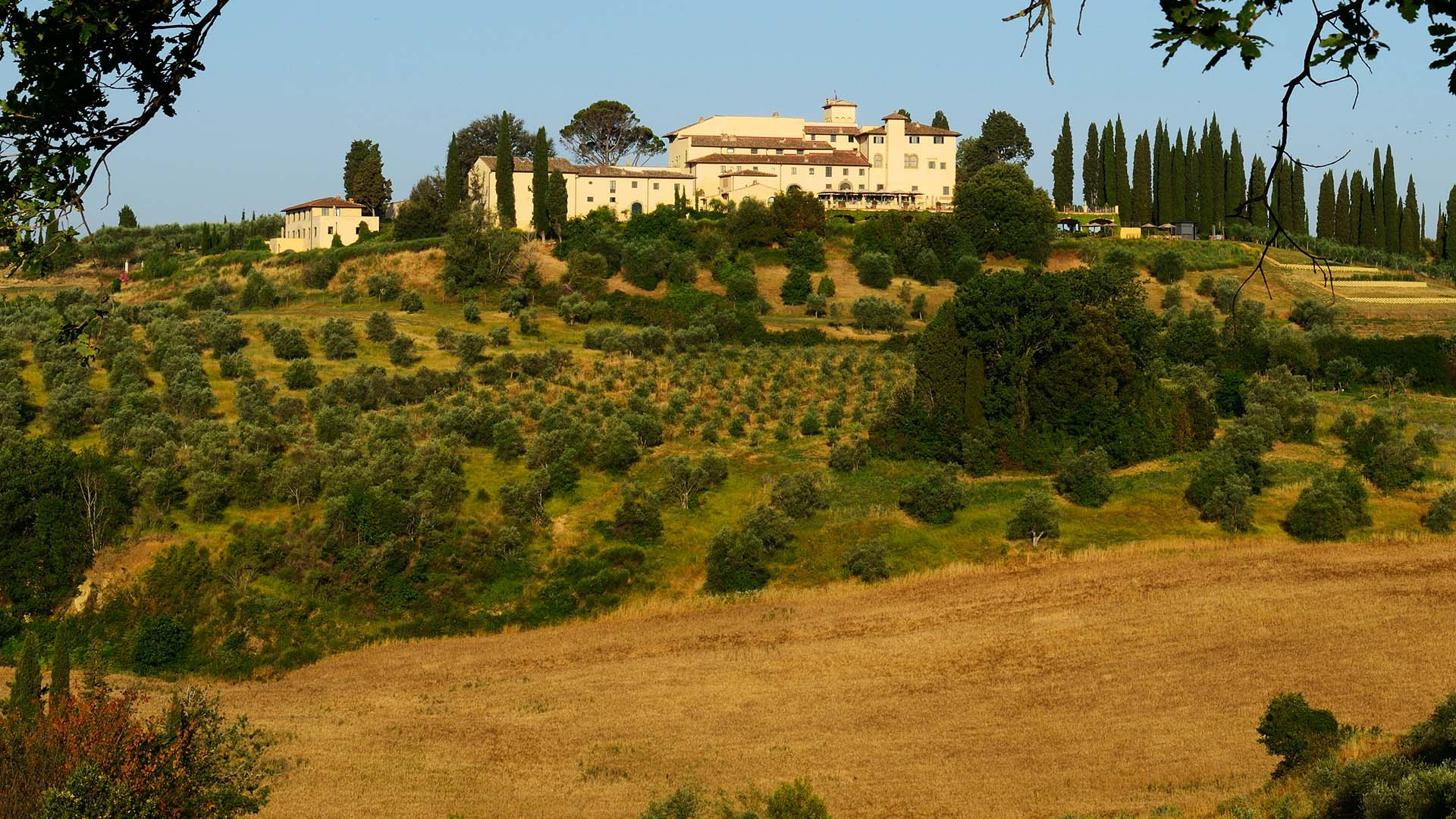 It's easy to feel relaxed when you're stretching out by the pool with the rolling hills, olive groves and rustic farmhouses of Tuscany in the distance. It's even easier when you're reclining in the luxurious Castello del Nero Hotel & Spa.
Just 30 minutes' drive from the stunning renaissance beauty of Florence and the sleepy, honey-stoned medieval heart of Siena, a stay at Castello del Nero Hotel & Spa is the perfect base from which to explore Italy's characterful countryside and culture-filled cities.
From the moment you check in you'll ease into the comfort of the castle's carefully restored 12th-century rooms which come complete with vaulted ceilings and original frescoes, as well as all the modern luxuries you could ever need.
Why not relax in the hotel's luxurious ESPA destination spa? Spend your days lounging by the Vitality Pool, or relax with a local olive oil massage.
When you get peckish, you can tuck into fresh, authentic hand-stretched pizza, typical Tuscan recipes and delicious Italian meats at La Taverna Tuscan restaurant in the castle, or even dine overlooking the peaceful countryside by the poolside in summer.
Taste a tipple from or two from the red wine vineyards that sit regally within the hotel's estate, or even learn a thing or two about the sensational Italian cuisine in a cooking class with Castello del Nero's executive chef, Giovanni Luca di Pirro. Then tuck into a Michelin-starred supper at the hotel's unique gourmet restaurant, La Torre
It is even possible to explore the region by hiring Castello del Nero's retro Fiat 500 Cinquecento. You could take in the picturesque villages and vineyards of Chianti or go further afield to the cities.
What's more, as one of the only hotels in the entire Chianti region that stays open over Christmas and New Year, Castello del Nero is the perfect place to escape the UK and hunker down for the festive season.
Two-night stays for two including breakfast, Michelin-starred gala dinner and a New Year's Day Brunch are available for £1,169, castellodelnero.com